Silver, Jewellery, Asian
Antiques & Interiors
Saleroom Catalogue
Easylive Catalogue
Large platinum ruby and diamond target ring, est. £2,000 - £3,000
TWO DAY SALE
Bankside Saleroom,
Love Lane Industrial Estate, Cirencester
Glos., GL7 1YG



Buyers premium

- 22%
(26.44% incl. VAT at 20% - ARR and online bidding fees may apply)
Please note our new Covid 19 safety driven working practices for the salerooms:-
Viewing by appointment from Monday 15th June – telephone 01285 – 642420 to arrange
Only 6 customers in the saleroom at any one time – please be prepared to wait if you haven't booked (especially Saturday 20th 10 am-1 pm)
Hand sanitizer and gloves provided for looking at lots – please use.
No access to cafe or toilets – please be aware!
If you are collecting or delivering furniture or heavy boxes, please bring assistance.
We're really looking forward to seeing our customers back in the saleroom (in a strictly socially distanced manner!) And thank you for your patience over the last months.
Entries invited for future sales - please contact us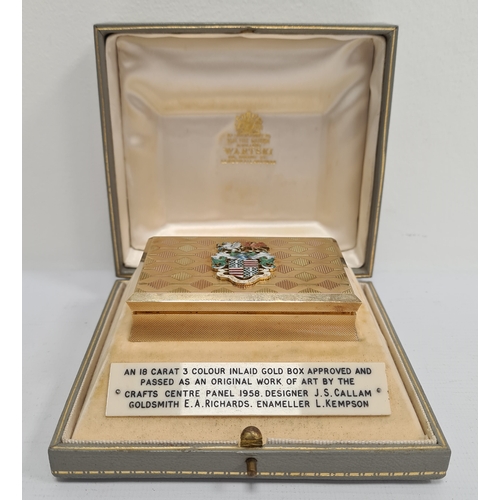 Mid-twentieth century 18-carat gold and enamel presentation box, est. £3,000 - £4,000
Gold pink stone, probably tourmaline, and diamond dress ring,
est. £1000-2000
Canteen of silver cutlery, fiddle pattern
silver-handled and steel bladed fruit knives, all housed in canteen, Sheffield 1996 United Cutlers Ltd
, est. £1,800-£2,200
Platinum Art Deco-style sapphire and diamond panel ring

, est. £1,500-£2,000
Russian silver and enamel presentation box

(1908-1926) with inscription to the lid

inset and portrait of Tsar Nicholas II

, est. £1,500-£1,700
Tall Moorcroft 'Wolfsbane' vase

of baluster form decorated with purple flower, marked to base 'Anji Davenport' and 'December 2001

, est. £700-£1,000
Victorian silver-gilt and glass Punch wine decanter

by John Hunt and Robert Roskell, the stopper with figure of Mr Punch and his dog Toby

, est. £700-£900
18ct white gold band ring

, maker's mark BMB, Sheffield 2009,

set with an emerald-cut sapphire and four round brilliant-cut diamonds of varying sizes

,
est. £600-£800
Lady's 18ct French gold open faced faced pocket watch, enamelled dial with roman numerals, Swiss movement , with gold suspension chain

, est. £300-£500
20th century oak mantel RAF officers' mess clock

with Roman numerals to the dial, fusee movement by Elliott, stamped 1939, dial marked 'RAF'

, est. £800-£1,000
Cobridge Pottery vase and cover , bulbous, decorated with 'The River of Life' design after Nicola Slaney

,
est. £120-£180
18ct white gold ruby and diamond band ring , maker's mark GAC, London, of sinuous pierced design

,
est. £200-£400
Tuesday 23
rd
June -Jewellery:-
Platinum ruby and diamond target ring, 18ct white gold diamond four stone ring, White metal diamond three stone ring, gold coloured and white metal diamond ring, pair of white metal diamond flowerhead stud earrings, gold coloured pink stone and diamond dress ring, platinum art deco style sapphire and diamond panel ring, pair of 18ct white gold diamond stud earrings, white metal solitaire diamond ring, 18ct yellow gold diamond solitaire ring, 18ct gold bracelet, 18ct white gold opal and diamond ring, antique pin bar brooch set, blue paste and ruby ring, 18ct gold bracelet formed of stylised knot links, 18ct gold oval bead necklace, Victorian gold-coloured graduated diamond ring,18ct white gold band ring; Silver:- Canteen of silver fiddle pattern cutlery, five piece silver tea service, twentieth century four piece silver tea service, Victorian silver gilt and glass Punch wine decanter, part set of Old English pattern flatware, George V silver tea set, Pair of Victorian silver foliate bonbon dishes, George V silver tazza, set of five William IV silver fiddle pattern forks George VI Arts & Crafts circular lidded pot; Foreign Silver Coloured Metal:- Russian silver and enamel presentation box, 1861 Russian silver and black obsidian carved figure, Moscow silver gilt and enamel caddy spoon; Sheffield and Electroplate:- Electroplated five piece tea service, Victorian EPNS oval biscuit barrel; Watches:- Aquastar Deepstar 10 ATM gent's wristwatch, lady's 18ct French gold pocket watch, Omega De Ville gold plated wristwatch, gent's PWC 'Chronmetre' enamelled silver hunter pocket watch, gent's Tudor Royal wristwatch, lady's 18ct gold wristwatch; Coins:- George V gold sovereign 1912, Elizabeth II gold sovereign 1959, George III cartwheel penny 1979, 1738 Hollandia; Collectables: Hornby '0' gauge tinplate locomotives, 19th century bronze relief plaque of satyr, W P Simpson enamel study of bulldog, miniature on ivory of Mary queen of Scots, Keswick school of industrial arts and crafts sugar bowl, 19th century treen spice tower, bronze figure of

Napoleon

; Household Effects:- Suzuki generator, Bose Sound Touch 30 radio, chrome vintage-style bathroom tap, Rover Quantum XE40 Briggs & Stratton petrol lawnmower; Books:- Folio Society, Reprint Society, S Walter "The Waverley Novels", D Maurier "The Parasites"; Pictures:- P Vogel, J S E Young, T Mortimer, F H Mason, Bartolozzi, E Vitali, J Speede, E Fletcher, H Guy ; Asian Art & Design:- bronze bust of Buddha, Chinese lac burgaute small bowl, Oriental embroidery Heron, Chinese bronze standing figure of bearded man, Japanese bronze and gilt metal menu holder; Ceramics:- Moorcroft 'Wolfsbane', Dennis Chinaworks vase ' William Morris Angel', Dennis Chinaworks 'Cockerel', Moorcroft 'Montana Cornflower', Clarice Cliff 'Fantasque Bizarre', 18th Century Lowestoft-style pickle dish, Royal Doulton 'Gannet'; Glass:- Waterford cut glass service, antique glass flasks, Stuart glass, 19th century decanters
Wednesday 24th June - Clocks & Boxes:-
20th century oak RAF officers' mess clock, North Country oak-cased mahogany longcase clock Jaeger LeCoultre 'Rue De La Paix street lamp clock, 20th century oak-cased Mantel clock, 19th century rosewood and satinwood inlaid tea caddy, Victorian slate mantel clock; Rugs & Carpets:- Eastern runner, Chinese green ground rug, Persian style rug, Meshwani runner, Gazak rug, Vegetable dye wool chobi kelim runner; Furniture:- 19th century single drawer side table, 19th century mahogany chest of drawers, 20th century pine office furniture, 19th century sewing box, 18th century pine sideboard, Victorian salon suite, oak pew, 20th century mahogany campaign chest, Edwardian walnut secretaire bookcase, 20th century mahogany display cabinet, Victorian oak tea table